Thursday, January 27, 2011, 7:20 pm
No Comments | Post a Comment
Give each geek a blog and you'll get a taste of the many flavors science can take on.
Some will be scholarly, crusading or probing, others whimsical or funny, but each flavor will reveal something about how its creator ticks. As Robert Krulwich, NPR's science correspondent and keynote speaker at ScienceOnline 2011, said in an interview: "You can't help yourself. You ask the question that your soul asks."
Unlike the more than 200 registered bloggers at ScienceOnline 2011 who mingled Jan. 13 to Jan. 16 in Research Triangle Park, Krulwich doesn't blog. But his Radio Lab podcasts and Nova videos represented one flavor. Darlene Cavalier, Mary Canady and Brian Malow provided distinctly different flavors. All four talked to Science in the Triangle about their approach. (Watch Krulwich's interview here.)
Cavalier is a former Disney Publishing executive who outed herself as a former Philadelphia 76s cheerleader to advocate for science literacy. She started Science Cheearleader.com and helps match people without a hard science background with scientists who need help with research such as keeping records of birds' migratory patterns, taking water samples or measuring the amount of snow fallen.
Watch Cavalier talk about her citizen scientist flavor:
Canady is a biochemistry Ph.D. who switched from bench science to marketing. In 2008, she started Comprendia.com, a virtual bioscience consulting group in San Diego and began thinking about whether marketing and science blogging can mix.
"We're forging new trails here and need to be creative in thinking about these new relationships – think outside the box, as trite as it may sound," she said during a ScienceOnline 2011 session.
The iron curtain between advertisement and content is best handled with care as last year's Pepsigate at Scienceblogs.com showed. More than 20 contributors pulled out after postings by Pepsi scientists were to be published on the first-of-its-kind science blogging network.
But what about scientists posting on corporate blogs, companies sponsoring ask-an-expert forums and businesses underwriting independent blogs?
Here is Canady's take on the business flavor: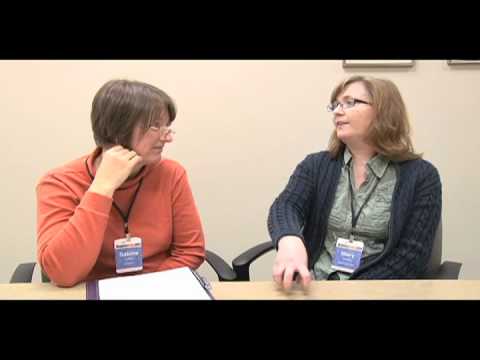 Malow is a professional stand-up comedian with a liberal arts degree who is feeling his way into science comedy.
A voracious reader who is intrigued by astronomy, physics and evolution, he started adding jokes about particles, Star Wars and creationism to his repertoire a few years ago.
He said he wasn't hired to perform at ScienceOnline 2011 but pulled together an entire show just hours before volunteering to go on stage.
Watch an uncut interview with Malow about his taste of fun: